Ethical Brew proudly presented Live in concert:
BEPPE GAMBETTA
with special guest opening act — HONOR FINNEGAN
The partnered charity for this concert was
"The Bergen County Sanctuary Committee"
Beppe Gambetta
From his unique background as an Italian musician in love with American roots music as well as the music of his native country, Beppe Gambetta has travelled the world and even crossed the "Iron Curtain" to dazzle and charm music enthusiasts everywhere. After eleven CDs, DVDs, teaching books and collaborations with many other top-flight musicians, Gambetta is increasingly known as one of the true live master innovators of the acoustic guitar. In a world dominated by the trends of the market, Beppe's inspired music stands out – modestly avoiding relying solely on his high level of technical excellence to connect with his audience on an intimate, emotional level – all the while revealing the innermost feelings of a brilliant, playful mind that is always exploring and innovating while staying firmly rooted in tradition.
 While Beppe still lives in his native Genova, he travels to North America at least three times each year. His reputation in the U.S. and Canada is reinforced by his participation in prestigious festivals like the Walnut Valley Festival in Winfield, Kansas, Merlefest in North Carolina, the Four Corners Festival in Colorado and Canadian Folk Festivals in Winnipeg and Edmonton, as well as events like the radio shows "All Things Considered" and "E-Town". Beppe has performed in prestigious rooms like the Ryman Auditorium in Nashville, Tennessee and theMetropolitan Museum of Art in New York. In his career he has performed with some great heroes of the folk scene like David Grisman, Gene Parsons, Doc Watson, Norman Blake and with the band, Men Of Steel: an international guitar summit (Dan Crary, Tony McManus and Don Ross) of different guitar schools with complex musical interactions
 With America in his heart and his roots in the sun and the olive trees of the Mediterranean sea, he naturally and seamlessly bridges the shores of the two continents, creating a musical "koiné" (fusion) where American root music and Ligurian tradition, emigration songs and folk ballads, steel string guitars and vintage harp guitars create a unique dialogue defying any rigid classification.
For more information see: www.beppegambetta.com/
Here's is what the critics have to say about Beppe Gambetta…
"…spinning a thick weave that sometimes calls to mind what a duet by Doc Watson and Leo Kottke might sound like." (Mike Joyce, The Washington Post)
"Beppe Gambetta is an artist. He inhabits a vantage point and possesses a world view that sets him apart from the crowded phalanx of merely great pickers. But just as importantly, he has the skills with a flatpick to articulate and bring to us the thoughts and feelings of his soul" (Kevin Stevenson, Flatpicking Guitar Magazine).
 "This was such exciting, varied, satisfying and just downright musical music that I wanted more, particularly of Gambetta in florid Italianate style…" (Brian Miller, BBC RADIO Scotland)
 "Get him on a stage and his fingers speak a language all their own. After all, he's not known as the 'Italian King of the flatpick guitar' for nothing." (Steve Wildsmith, The Daily Times)
 Special Guest Opening Act: HONOR FINNEGAN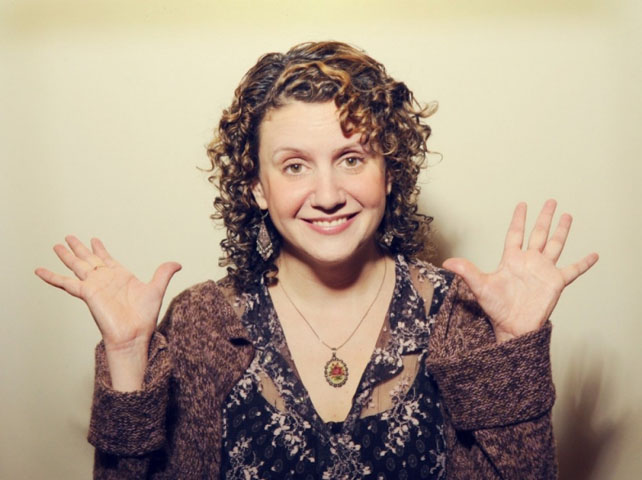 Combining elements of musical theater, comedy, traditional folk and poetry, Honor Finnegan has been making a splash in the northeastern regional folk scene with her original songs, astonishing vocals and fine ukulele playing. Her songs are at turns, humorous and heartbreaking with melodies that soar and lyrics that reflect the complexities of contemporary life. Her unique brand of quirky Indie folk has earned her a place on the stage with the likes of Buskin & Batteau, Sloan Wainwright, David Massengill and Peter Yarrow, to name a few. She is a proud member of Tribes Hill, a folk music collective based in the Hudson Valley area. Honor was a 2013 Kerrville New Folk winner, and a 2012 Falcon Ridge Emerging Artist.
Currently based in New York City, Honor was born and raised on the South Side of Chicago, and moved to Ireland in 1991 where she sang with jazz bands, blues bands, big bands and traditional Irish bands. Though small in stature, her powerful voice and larger-than-life persona, are guaranteed to make a huge impression on all who are fortunate enough to see her perform.
For more information see: http://www.honorfinnegan.com/ 
Here's the buzz on Honor Finnegan ….
"Honor Finnegan's clever songs, powerful voice, and endearing stage presence have made her standout on the fertile NYC folk scene. Don't miss her!" 
– John Platt, "Sunday Breakfast," WFUV, New York
"I am honored to be compared to Honor Finnegan! I LOVE her!"
– Christine Lavin
"One thing is certain: those who see and hear her encounter a powerful voice combined with a refreshing, offbeat sense of humor…Combined with her prodigious vocal instrument, her recorded and live repertoire packs a unique one-two punch"
-Richard Cuccaro, Acoustic Live
"Lyrics that catch you by surprise, a voice that pulls you toward the source then knocks you on your heels with energy, a caramel and salt confection that you can't quite explain and you can't get enough of. "
– Thomas Boyd, "Rockin Roots" on independent radio